Blog — 25.8.2021
Dear company – what do you think?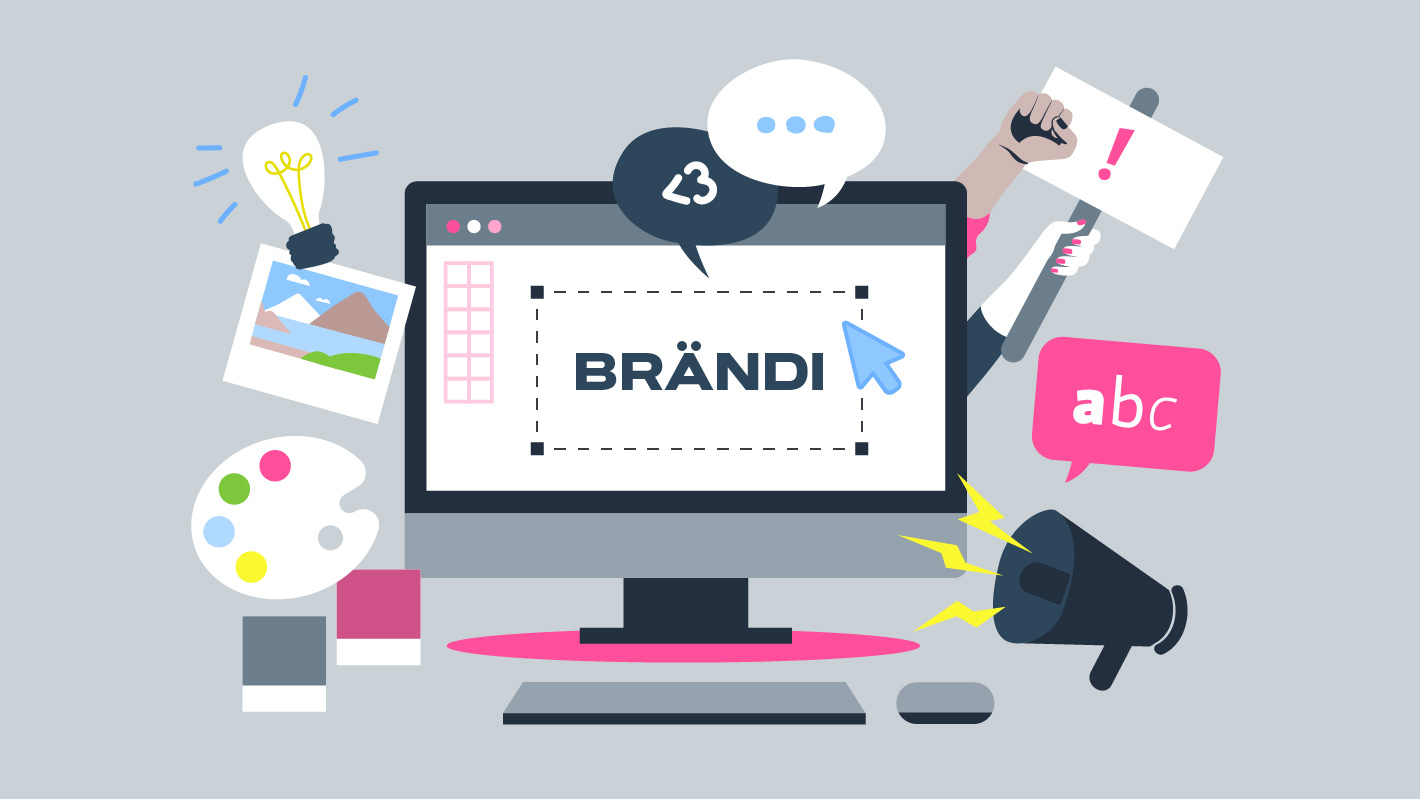 Purchasing decisions depend more and more on the world view and values represented by products and services. When you are purchasing a new kitchen table or ordering cleaning services, your choice is not only based on the functionality or quality of the product. The brand identity of a company is often a social statement, an expression of values or even an effort to change the world.
Communicating values and responsible operating practices are not just an opportunity for companies, but a real necessity. Successful and socially appealing communications offer a competitive advantage. Companies take a stand on social themes more actively than before. At best, this is reflected in all activities of the company – not just in communications. A company's situation is quite unfortunate when it has many things to say but the communication is forgotten about or implemented in a boring way.
No underperforming in brand-related issues
The way in which a company's brand identity is put into words, images or a tone of voice is crucial. The company's identity, values and intentions are shown daily as different choices and actions in the company's operating methods. A company cannot hide its identity, but it may be incapable of communicating it in an interesting way. As consumers are demanding transparent communication, there is no point in underperforming with this requirement. You should also tell your customers about things that are not directly visible on the surface.
The brands of companies that are changing the market in their own industry are often very committed to the company's cause. They often want to change the world for the better. An insightful and smartly communicated brand identity is not just the privilege of the chosen few. It's the obligation of all companies and communities to communicate about themselves in an interesting manner. Reports or quality standards are important, but they are not enough.
The elements of communication should be taken from all the interesting and wonderful things that people do in their everyday work: innovations that build a better world, services that produce well-being or product design that is user-friendly and makes people happy. Communication is an obligation and a sign of appreciation towards one's own employees, subcontractors and owners.
Dare to disagree
Mika Ihamuotila, Chairman of the Board of Marimekko, stated in the Leadcast podcast that when designing the company's brand, the brand should be thought of as a person.
We all have our individual story, history, our good and bad features. We look like something, we have our own principles and we have opinions about matters. The most interesting people are open and let others in. They dare to give their opinion and sometimes disagree with others.
The same things apply to companies. How much has your company or organisation opened up about itself and its own personality? Are things kept superficial or are people allowed in? What makes your business interesting and meaningful in our society? Companies should talk more about themselves and their opinions.
Stay tuned!
Subscribe to Drum's newsletter and
be among the first to receive the news.
---