Blog — 8.12.2020
Good SEO is not based on magic tricks – Google now values expertise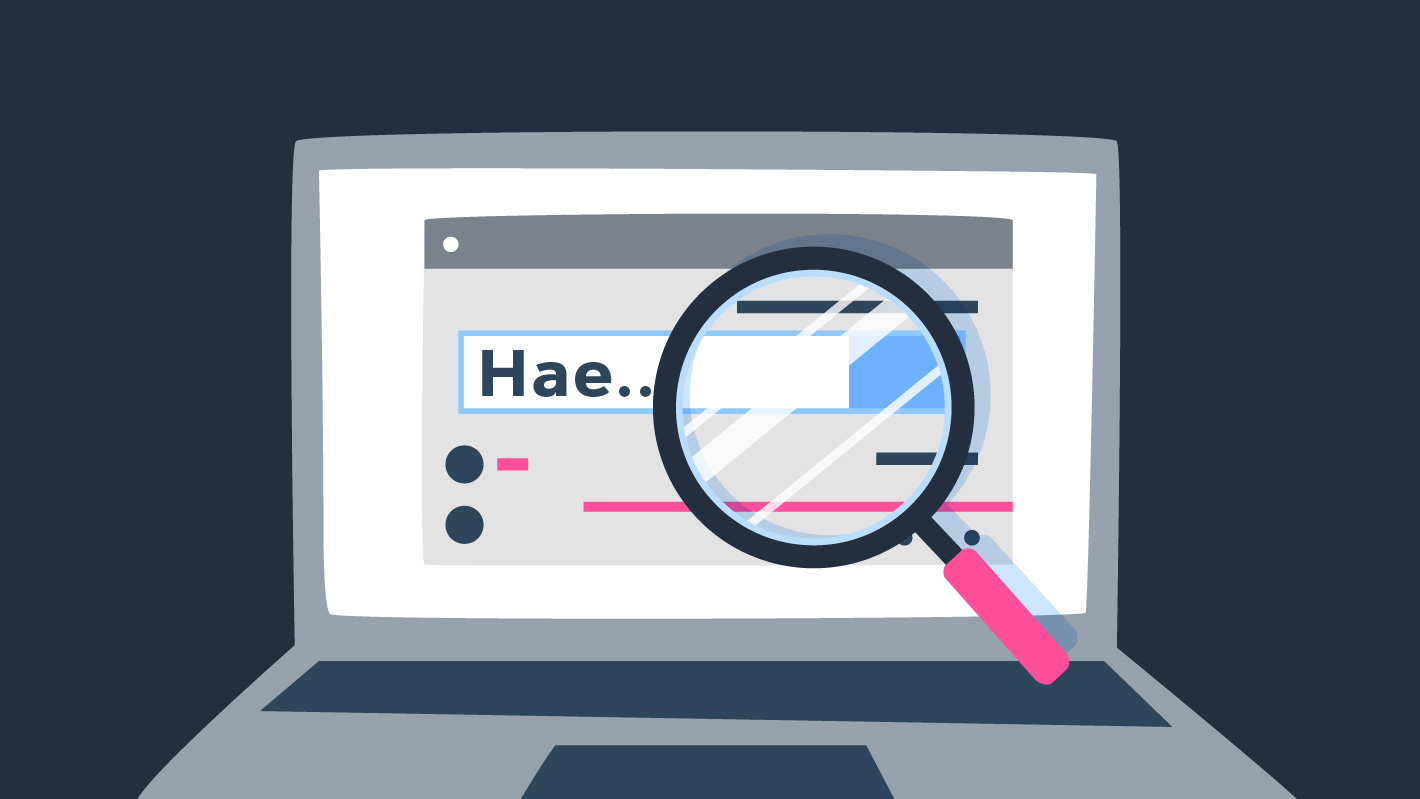 There are no more instant pay-outs in search engine optimisation. Google now puts more and more emphasis on the expertise of site content when it comes to organising search results. For a long time already, Google's algorithm has focused on detecting the writers behind site texts, their level of expertise and the reliability of content.
Anyone maintaining a website would like to find a way for having their site at the top of Google's search results. Good search engine optimisation (SEO) plays an increasingly important role in how well customers find the service. For years, the experts of SEO have known the tricks of including the selected keywords into website titles, body texts, metadata and content highlights. However, Google is always one step ahead of us optimisers – we can no longer get by using only the old tricks.
For a long time now, Google has been adjusting its algorithms to better detect the quality and expertise of site content. Who are the writers of site content and what is their level of expertise? How reliable can the content be considered? And does the website's brand have credibility? Faceless, bulk-manufactured content is becoming increasingly unworthy in Google's eyes.
E-A-T: Expertise, authoritativeness and trustworthiness
A combination of three letters is now at the core of SEO: E-A-T. The letter combination is an abbreviation for expertise, authoritativeness and trustworthiness. Google's algorithm uses these factors, among others, to assess whether your site has something to offer for the people browsing sites.
This means that if, for example, a private health clinic purchases produced content for its website that is not marked as text written by any particular expert, it may be suspicious to Google from the point of view of expertise. On the other hand, if a healthcare specialist is marked as the writer of the text, the site is placed higher in search results. Google also interprets the content of LinkedIn pages and profiles and rates experts. That is why it is recommended to link the site texts to the author's profile on LinkedIn.
Google also recognises brand mentions from elsewhere on the internet. This affects the reputation of the brand and its website in Google's eyes. If a brand is often mentioned or linked to, for example, on other expert websites or in reputable online magazines, it also increases the brand's authoritativeness with Google. Creating a Wikipedia page for your own brand can also help to increase authoritativeness.
What is trustworthiness in Google's eyes?
Trustworthiness on the internet is a vague concept. For Google, however, trustworthiness is more or less equivalent with good brand reputation. Trustworthiness is affected by, for example, how quickly the site responds to customers' questions, how customers are treated and how complaints are handled. The ability to comment or contact the company can increase trustworthiness in Google's eyes. Trustworthiness is also affected by customer reviews on social media.
For Google, trustworthiness also means transparency and accuracy of information. So be sure to add references to the site information and link it to the source. Make sure to add contact details on the site, both on the contact page and in the footer. You should also include a privacy statement. If your brand has an online store, information about deliveries and returns should be clearly displayed on the site.
The older the site is, the more trustworthy Google considers it. Google values old domains, so you should always think carefully about creating a new domain.
Voice searches are increasing fast
Google's algorithm is a carefully guarded secret, the changes to which the company never discloses. There are usually rumours of changes on the internet as the optimisers try to keep up with the search engine giant. E-A-T is believed to be emphasised because of Google's efforts to only provide accurate information and weed out fake news and misinformation from its search results. It is also speculated that Google appreciates responsibility, especially corporate responsibility, increasingly more these days.
The Google Lens image search app has also made key photos increasingly important. Google Lens is an artificial intelligence that recognises things like objects and animals that appear in the camera preview and images in the Google Photos app and searches for them online. A key image is a clear and well search engine optimised internet image of a company's product, for example. Lens can help you quickly learn more about the objects in the photo.
The importance of voice searches is also heavily increasing as devices obeying voice commands are becoming more common. The most optimistic people predict that as many as half of the searches performed this year will be voice searches. This affects findability and makes longer search terms, i.e. entire search queries, better suited for voice searches. So there are fewer and fewer shortcuts to the best rankings in search engines. SEO is increasingly more about long-term work with quality of content at the heart of everything. SEO must meet the user's needs in the best possible way and, above all, offer expert, authoritative and trustworthy results. You don't have to know how to do everything yourself – an understanding partner is often a valuable asset.
Stay tuned!
Subscribe to Drum's newsletter and
be among the first to receive the news.
---